Taco Bell
Using TikTok to let people know that Taco Bell has arrived in the UK
Community Management 👩‍💻
Creative Direction 👩‍🎨
TikTok Activation 📱
the brief
Taco Bell wanted to break into TikTok as the definitive brand to follow for culture-centric content and craveable Mexican-inspired food in the UK.
OK COOL relaunched the US fast food brand in the UK; a country with a cluttered fast food market in which Mexican-inspired cuisine ranks outside the top 10 favourites. We brought Taco Bell into the creative chaos of TikTok and placed it as the brand that's 'in' with the TikTok crowd.
what we did
Through extensive profiling of Taco Bell's audience and gathering of data on British youth culture, we honed in on a tone of voice and approach to content for TikTok. Taco Bell's audience demands and authentic playfulness and tongue in cheek sense of humour from the brand, and we delivered on that.
We repurposed UGC that fit in with the brand's cheeky personality, harnessing the creative potential of the everyday Taco Bell fan.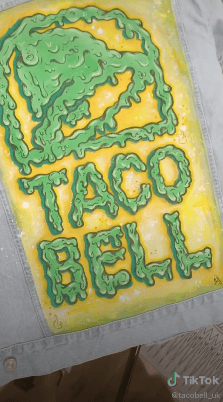 The outcome
Views on Best Performing Video