ROSEWOOD HOTELS
Reinventing how luxury hotels show up on social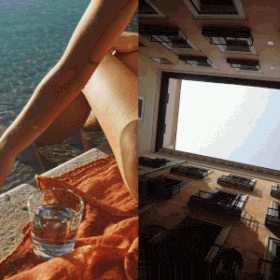 Reinventing how luxury hotels show up on social
ROSEWOOD HOTELS
THE BRIEF
All luxury hotels follow the same blueprint when it comes to social: beautiful rooms, facilities and food. Rosewood, a hotel brand that tailors each of its properties to the country or region, tasked OK COOL with re-imagining its social presence to become synonymous with its philosophy "A Sense of Place".
WHAT WE DID
To launch "A Sense of Place", we developed content that would resonate with our core audience insight. They view travel as an experience, and that experience starts with their choice of hotel. 
We created content narratives that curated a sense of authenticity, originality and deeply personal experiences that captured both the local culture and spirit of the destination. Content that spoke less about facilities and features and more about feelings and experiences.
Our content featured hotel staff and real visitors we call PlaceMakers who curated their own content series' including in-depth destination guides and tales of their experiences.
THE OUTCOME
​​We created a social brand identity that resonates with Rosewood's audience. It now encapsulates not only the perfect holiday snap but how that photo transports you back to a wondrous time and place.
Social reach increased by 287% accompanied by a 294% growth in engagement.