MIRACLE SELTZER
"Open your eyes really wide": Strategy for Miracle Seltzer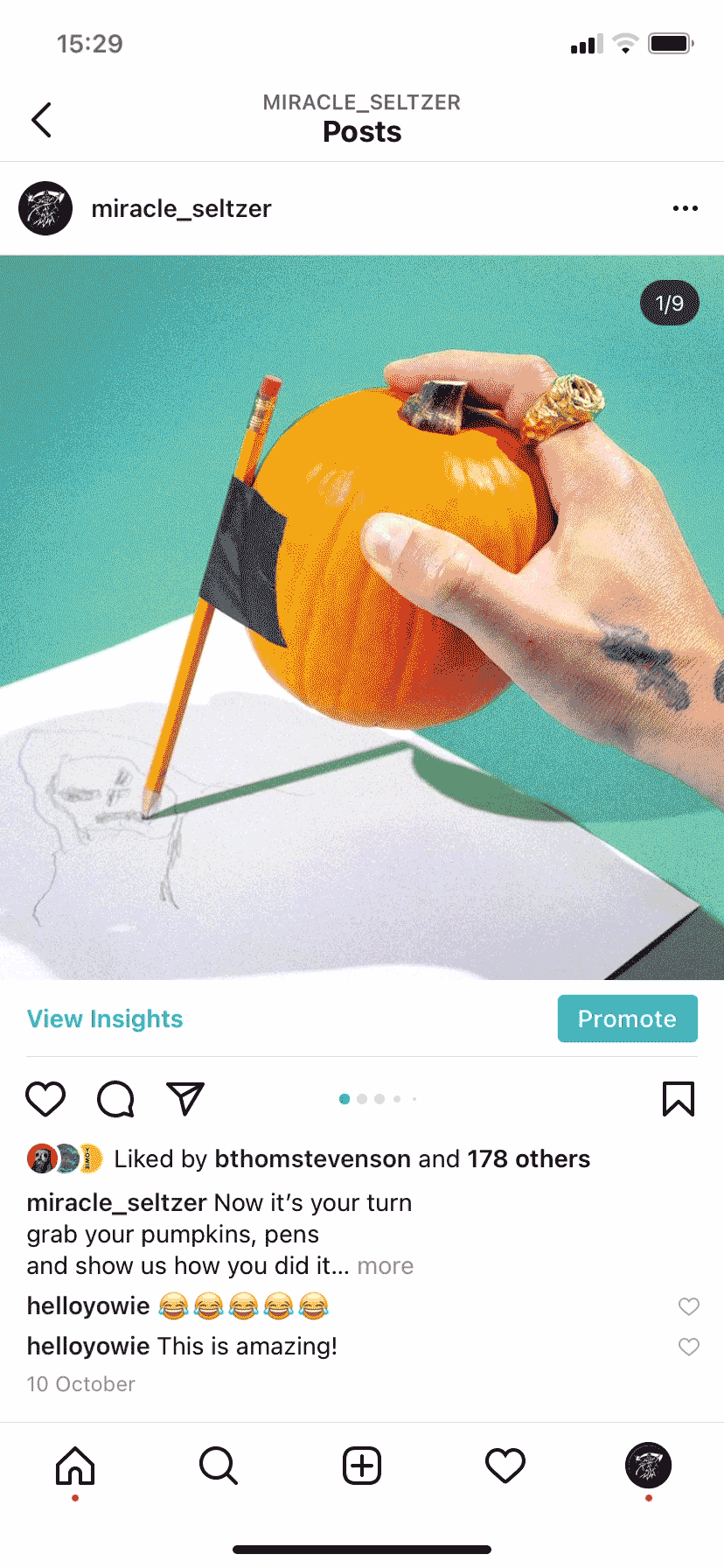 "Open your eyes really wide": Strategy for Miracle Seltzer
MIRACLE SELTZER
THE BRIEF
US artist-run brand Miracle Seltzer asked us to strategise and expand their global social media presence and influence. 
More than a water brand, Miracle Seltzer is a powerhouse of creativity with a connoisseur following base. They tasked OK COOL with actualising the brand's vision into creative, marketing and editorial activities to reach wider, convert better and increase following.
WHAT WE DID
An extensive strategy piece, auditing of Miracle Seltzer existing social presence, brand expression, following and complete comms creative direction. We developed a clear tone of voice, art direction as well as crafted new content pillars to strengthen Miracle Seltzer as a disruptive lifestyle brand. We played with the codes of online millennial culture and focused on hijacking "traditional" social formats for best creative impact and brand differentiation.
We developed Miracle's first face filter, allowing users to become the faces of the Miracle brand by stretching their faces into the Reaper's figure. This filter was used to produce seasonal social content by filtering iconic scenes of Halloween movies on Instagram and TikTok, encouraging people to get creative with and make it their own.
THE OUTCOME
As a result of our multi-layered social strategy, positioning and content creation, Miracle Seltzer saw it's following increase by around 20% on average month-on-month and steep follower increases in times of paid and influencer activations.
But gaining followers was never an end game. Social content has also seen a consistent and substantial increase in engagement, interactions and shareability (300% increase in some cases).
OK COOL has the magic! Their ability to understand how to take a brand and make it come to life within TikTok is unparalleled. MIRACLE is not an easy customer – we have a very committed community of artists and creators — they don't take kindly to "interlopers" or inauthentic messaging. OK COOL found a way to bring humanity to our Tik Tok strategy – going beyond just visual and "virality" to actually build a foundation. It drives resonance and, yes, revenue!
If you are looking to build for the long-term within TikTok, OK COOL should be your first call!
Grant Gittlin, Co Founder